Careers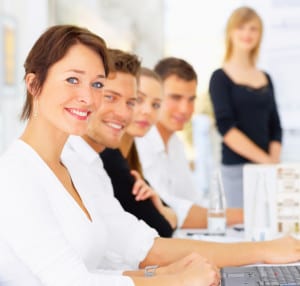 The Radiation Safety Institute of Canada is an independent not-for-profit organization specializing in radiation safety. We promote occupational radiation safety in workplaces in almost every kind of industry, in the health, education and other service sectors and in the public sector and we promote environmental radiation safety in homes, schools and the community. We are always on the lookout for good people. We are an equal-opportunity employer with a best-in-class employee benefits plan, including health benefits and pension plan.
Current Opportunities
We are looking for our new Laboratory Manager.  Reporting to the Chief Scientist, Radiation Safety Institute of Canada, the Laboratory Manager supervises staff, directs and oversees the day-to-day operations and reporting functions of all laboratory services including the Radon-in-Homes, Instrument Calibration, Leak Testing, Postal Quality Assurance and the Personal Alpha Dosimetry Service while ensuring that work meets the requirements of the Quality Assurance Program and RSIC Dosimetry Service Licence. The Manager must be knowledgeable in the field of radiation science and must possess strong analytical and problem solving skills. He/She should have a good working knowledge of the instrumentation used in the measurement of radiation.  He/She should have some research and laboratory experience. The Manager must become thoroughly familiar with all the operational, technical and quality assurance aspects of all services offered by the National Laboratory. In addition, he/she must also have a good working knowledge of computer applications for word processing, spreadsheets, databases, computer programming, and statistics.  Good communication skills, both written and oral, are essential.
Key Responsibilities
The Manager, National Laboratories is responsible for overseeing all technical, scientific and quality assurance aspects of the RSIC`s National Laboratory. From time to time, the Manager may be called upon to aid in teaching courses offered by the RSIC.
Provides oversight and direction to laboratory employees in accordance with the Institute's policies and procedures.
Acts as RSO and supervises the radiation protection program within the lab
Implements and monitors quality control and assurance measures
Ensures documentation is maintained for correct and safe practices, QA processes, and work procedures.
Develops new methods, writes technical procedures and reports while ensuring quality assurance requirements are met.
Ensures independent and in-house performance testing is completed according to the requirements.
Maintains laboratory facilities and equipment for the efficient operation of the dosimetry service.
Reviews and inspects dosimetry reports prior to their being issued to clients
Statistically analyses dosimetry results and ensures non-conformances are identified, formally documented and remedial/corrective actions completed.
Teaching of RSO courses
Applied research and development
As necessary, the Manager will also take on the duties and responsibilities of the technical staff.
Qualifications
M.Sc. in Science or Engineering from a recognized university in good standing. Specialization in physics, health physics, or related scientific field is preferred. An equivalent combination of education and experience will be considered.
5 or more years experience in managing a lab or similar facility preferred
Education and experience must allow for designation as the Radiation Safety Officer with the CNSC.
Eligibility for registration with the Canadian Radiation Protection Association (CRPA) and/or the Association of Professional Engineers and Geoscientists of Saskatchewan (APEGS)
Skills
Experience prioritizing and managing work to meet challenging deadlines and regulatory requirements
Ability to effectively lead a combined office/laboratory team, fostering a spirit of teamwork
Strong analytical and problem solving skills.
Knowledge of "good laboratory practices", laboratory safety, mathematical calculations for measurements from nuclear instrumentation, and statistics.
Knowledge of radioactive standard traceability; nuclear instrumentation such as alpha-beta counters, alpha spectrometers, and thermoluminescent dosimetry.
Proficient computer skills, including software such as Microsoft Suite (Word, Excel, PowerPoint, Outlook), including experience with graphing and statistical analysis.
Demonstrated effective communication and English language skills (oral and written). Ability to speak/read French would be considered an asset.
Ability to provide productive working relationships
Demonstrated ability to work with limited supervision.
How to Apply: The Radiation Safety Institute of Canada is an equal-opportunity employer with an excellent employee benefits plan, including health benefits and pension plan. If you would like the challenge of the position and wish to be considered, we would be pleased to hear from you. Applications can be made by submitting a resume, with cover letter, via e-mail to: ccaldwell@radiationsafety.ca This advertisement is directed to Canadian citizens and permanent residents only.
In this section: