Locations and Facilities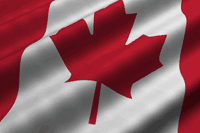 The Radiation Safety Institute of Canada is a truly national institution with offices in Toronto and laboratories in Saskatoon.
Our head office is located at 165 Avenue Road in Toronto, Ontario — strategically positioned within minutes of Toronto's Discovery District which includes the MaRS Centre, the University of Toronto and Mount Sinai, Princess Margaret and Toronto General Hospitals. Our HQ is also close to Toronto's financial district, Ryerson University and Queen's Park — the seat of Onatrio's provincial government.
The National Education Centre is also located at 165 Avenue Road in Toronto. All aspects of our training and education programs are coordinated through the National Education Centre, including the development of the curricula, materials and teaching methodologies.
The National Laboratories, located in Saskatoon, Saskatchewan is an in-house centre of scientific excellence. Part of the vibrant Innovation Place research park, the National Laboratories is situated on 80 acres adjacent to the University of Saskatchewan, and draws on Innovation Place's strengths in agriculture, information technology, and environmental and life sciences.
Also in this section: