By Maria Costa and Curtis Caldwell, Chief Scientist of Radiation Safety Institute
updated November 20, 2017
There was a time when smoking tobacco was a rite of passage but then we learned of the health problems associated with it. Now we take measures to limit those risks, and smokers smoke away from spouses, children, friends, and coworkers.
Asbestos, a durable fire-resistant material was popular in building construction until it was discovered to have a link to lung cancer. Now when asbestos is discovered during a renovation all work ceases, workers leave the site, and a brigade of hazmat wearing professionals take over until the risk is mitigated.
A deep tan used to be a sign of a fun and healthy life until we learned that repeated, unprotected exposure to the sun's rays can cause skin damage and cancer.
The tobacco plant is natural; asbestos is a naturally occurring mineral and what could be more natural than the sun, that star at the centre of our solar system?
The word "natural" often puts us at ease but sometimes something natural carries with it great risk.
All these risks may make us want to hole up at home and never come out, but what about radon gas, a "natural" source of radiation? Radon gas is created through the breakdown of uranium in the soil, and it is omnipresent. This gas does exist in our homes and exposure to high levels of radon can lead to lung cancer. This information can cause great worry but the good news is that we now know that we can do something about it! Radon is a heavy gas, so it is recommended that the lowest level of our homes, often the basement, be tested.
Basements were once used to store potatoes and preserves, but now they have become the busiest area of the home with state of the art family/media rooms. This does not mean we should move the flat screen upstairs and put a padlock on the basement door. Testing our homes for radon is easy and affordable, and if excessive gas is present, the fix is straightforward.
Now that we know more about this "natural" risk we can test our homes then put our feet up, relax, and watch that latest Netflix movie.
---
About the Radiation Safety Institute of Canada:
Founded in 1980, the Radiation Safety Institute of Canada is an independent, national, not-for-profit organization dedicated to the prevention of cancers due to excessive exposure to radiation. Its mission is to promote radiation safety and awareness through sharing science and best practice.
For more information on Radon
1- Click on http://www.radiationsafety.ca/community/home-radon-testing
2- Give us a call at our toll free # 1-800-263-5803 (option 4)
3- or send us an email to radon@radiationsafety.ca

One of the biggest Canadian Health and Safety events, Partners in Prevention Conference and Trade Show, organized by one of our partners Workplace Safety and Prevention Services (WSPS), has opened its doors this morning May 2nd 2017 in Mississauga.  The Radiation Safety Institute is on the exhibit floor connecting with workers and employers to start the radiation safety awareness conversation.  Only by working together can we help prevent occupational cancers from unnecessary exposure to radiation in the Ontario workplace.
According to the International Labour Organization an estimated 609,000 work-related cancer deaths occur worldwide each year, it still amounts to one work-related cancer death every 52 seconds. Dramatic incidents such as Chernobyl or Fukushima, understandably, attract immediate public attention. What we want to keep in focus are potential risks posed by radiation in a typical Canadian workplace.  Cancers of various types are a potential outcome of occupational overexposure to radiation. Due to the long latency periods, sometimes decades later, the difficulty of connecting individual incidents of cancer to a specific workplace exposure will continue to be a challenge. This makes a proactive approach to workplace radiation exposure that is focused on prevention, not only a safe alternative but a necessity. This is the mandate of the Radiation Safety Institute of Canada and also our passion.
Cancer can be the most devastating diseases for any individual worker and is expensive for the health care system to deal with. According to the Canadian Cancer Society and Statistics Canada, every 5th Canadian will develop some type of cancer in their lifetime. According to recent study published in Health Economics Review early in 2017 titled "Costs of Productivity Loss Due to Occupational Cancer in Canada (…)", the estimated total cost of occupational cancer to the Workers' Compensation System in Canada, due to productivity losses alone, between 1996 and 2013 was $1.2 billion, with an average annual cost of $68 million. Another recent study published by MBC Cancer in 2016, exploring phase-specific and lifetime costs of cancer care in Ontario, estimates the total cost of cancer care in Canada to be as high as $14.2 billion (1998).  With such high costs accompanying cancer treatment and the workplace economic burden, and its overwhelming effect on families, it is easy to see that prevention of just one occupational cancer is worth every effort invested into it.
History is of unforgiving. Over 220 miners in Elliot Lake lost their lives to radon-induced lung cancer contracted in the uranium mines where they toiled daily in 1950s, '60s and '70s.
"I worked in the uranium mine," says John Perquin, Assistant to the International Secretary-Treasurer of the United Steelworkers Union. "You can't see the radiation hazard, so you work day in and day out never really knowing what you are being exposed to unless somebody has taken the time to educate you. The tragedy of the early years at Elliot Lake was before my time, but I know the story well. We saw members die and there was no reason for it."
Here at the Institute we believe that proper education and awareness are the cornerstones of safety. Because radiation is a silent hazard, the only way to protect workers and prevent loss of life due to excessive occupational exposure is through equipping workers and their employers with knowledge necessary to manage these risks effectively.  Starting today, together we can make a difference!  Let's test Canadian workplaces for radioactive radon gas.  Let's train managers in radiation safety program development and implementation. Let's bring risk awareness to workers who come in contact with naturally occurring radiation, X-Ray devices or nuclear sources.  And remember, the Radiation Safety Institute is your partner in prevention.
About the Radiation Safety Institute of Canada:
Founded in 1980, the Radiation Safety Institute of Canada is an independent, national, not-for-profit organization dedicated to the prevention of cancers due to excessive exposure to radiation. Its mission is to promote radiation safety and awareness through sharing science and best practice.
Our free Information Service in Radiation Safety is open for your enquiries at
1 800 263 5803.
By Steve Horvath, President and CEO of the Radiation Safety Institute of Canada.
For more information, please contact:
Natalia Mozayani, RSIC Executive Director
Email: nmozayani@radiationsafety.ca
Office:   416 650 9090 ext 28
Mobile: 647 297 5848

April 28th is our opportunity to honour our colleagues who have died or suffered a disabling injury on the job.
By Steve Horvath, President and CEO of the Radiation Safety Institute of Canada
Just as importantly, we cannot forget the families, friends and co-workers who continue to bear the burden of their loss.  Workplace tragedies have devastating effects on a wide circle of individuals and the grieving can continue long after the passing of a loved one.
It is a solemn occasion – a time for us to not only recognize loss, but it must also be a call to action for leaders.  It is our opportunity to rededicate ourselves to eliminating injuries and occupational disease in our workplaces.
The first Day of Mourning was initiated by the Canadian Labour Congress in 1981, and then in 1984, they passed a resolution at their national convention declaring April 28th a National Day of Mourning to recognize those workers who were killed on the job.  The government of Canada officially recognized the date in December 1990, with the passing of the Day of Mourning Act.  Since then, it has become an international movement recognized on the April 28th date.
As leaders, we must use this day to pause, reflect, plan and communicate with all employees about our collective duty to embrace the higher purpose of accident and illness prevention and the shared values of concern for our fellow workers.  It is our chance to sit down with employees and discuss what is important in our workplaces and how to achieve our goals collaboratively and safely.  This dialogue must be supported by commitments and actions, with the outcomes being the long-term health of every employee.
This day is a sobering reminder that we cannot be complacent and take for granted the health and safety of people in our workplace.  A commitment to prevention and passion for action will be the path to eliminating workplace tragedies.
Steve Horvath is President and CEO of the Radiation Safety Institute of Canada. He is formerly the President and CEO of the Canadian Centre for Occupational Health and Safety, a national organization dedicated to promoting the total health and well being of working Canadians. In addition to his leadership at the CCOHS, he has held senior executive positions with companies in the technology, manufacturing and service sectors including responsibilities as President and CEO of multi-national companies.

Don't Miss This Opportunity!
For the second time we are offering our highly acclaimed Radiation Safety Officer
(RSO-1) and Radiation Safety Officer Refresher (RSO-2) courses at an exciting new location – the Canadian Light Source in Saskatoon.  
Unique benefits for the students:
Supreme quality of instruction
two certificates in one course (RSO and TDG)
opportunity to engage in hands-on experiments
networking with peers

For detailed information about the courses please visit:

Course Dates: 
RSO-1 May 15-19, 2017
RSO-2 Sept. 12-13, 2017

Join our Saskatoon sessions to take advantage of a free guided tour of the Canadian Light Source and see how a radiation safety program is implemented at a Class-1B nuclear facility.
10 Years of Discovery with Grant Cubbon
Contact Details:

Brian Bjorndal


Manager of the RSIC National Laboratories102-110 Research Drive
Saskatoon, SK, Canada S7N 3R3
306.975.0566 x225
bbjorndal@radiationsafety.ca
Tara Hargreaves 
Staff Scientist and Mgr. of Training RSIC National Office 165 Avenue Road, Suite 300 Toronto, ON, Canada M5R 3S4
416.650.9090 x23
thargreaves@radiationsafety.ca

There is a limited number of seats available. sign up early to guarantee your spot. 

 
Partners in Prevention 2017 Conference and Trade Show  will take place on May 2-3 , 2017 at the International Center in Mississauga, Ontario.
We are happy to be a part of this very important Health and Safety Event.
Radiation Safety Institute invites all its friends, clients, graduates and partners to take advantage of the Complimentary Exhibition Passes to join us at the event and visit us at booth #319.
Follow the link below to access the free complimentary passes (the exhibition pass value is $29).
Download and save PDF file –> Fill in and bring it with you to the show.
Booth#:

319


Address:

The International Centre, 6900 Airport Road, Mississauga


Date & Show Hours:

May 2 – 9:00 a.m. to 4:00 p.m.
May 3 – 9:00 a.m. to 3:00 p.m.
Our Executive Director, Natalia Mozayani, and  our Chief Scientist, Laura Boksman, will represent the Radiation Safety Institute of Canada at booth# 319.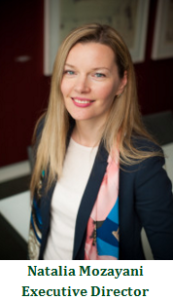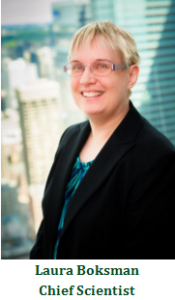 In a TV program, our Chief Scientist, Laura Boksman, responds to public concerns following the distribution of iodine potassium pills to residents in a 10 kilometer radius from the Nuclear Power plants.  Laura talks nuclear emergency,  iodine pills, radon testing and radiation safety.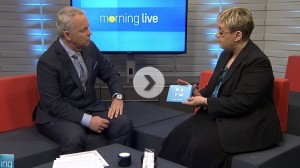 The interview was broadcasted by CHCH Television Station on February 4, 2016. 

X-RAY SAFETY OFFICER (XSO) COURSE
A unique 3-day program designed to prepare you to fulfill your legal obligations surrounding X-ray safety in the workplace.
Topics covered include:
Health Canada Safety Code 35
Provincial Regulations
Radiation quantities and units
Biological and health effects of exposure to X-rays
X-ray systems, X-ray imaging and safety surveys
X-rays: radiation made by machine
Radiation detection
PREREQUISITE
You do not need any prior radiation training or experience to take the course and you will receive the Radiation Safety Institute's X-Ray Safety Officer certificate upon completion of all course requirements.
HOW YOU LEARN
A dynamic mix of lecture, active discussion, daily assignments and a final exam sets the XSO program apart from any workplace safety course you've ever taken. This is supplemented with a training manual which includes copies of all slides and assignments.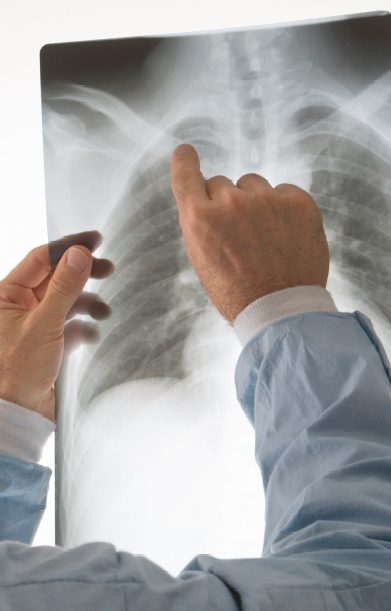 WHO SHOULD TAKE THIS COURSE
Industry, Labour, Government, Health & Safety Professionals, Industrial Hygienists, Safety Inspectors, Imaging Technologists, Nurses, etc.
By providing a solid foundation in the nature and effects of X-ray radiation, this course will prepare you to be your organization's qualified X-ray Safety Officer (XSO) and to oversee the safe use of X-ray equipment in your workplace.
NEW IN 2017: XSO REFRESHER
Already an XSO? Has it been a few years since you earned your certificate?
As an active XSO you will benefit from our new one-day course that reinforces your X-ray safety knowledge.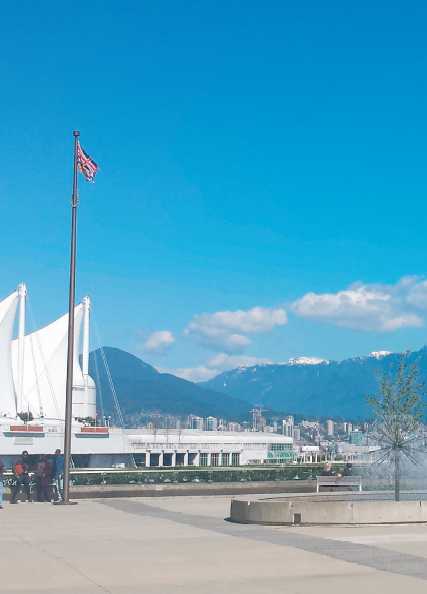 COURSE LOCATION
The Sutton Place Hotel, 845 Burrard Street, Vancouver, BC, V6Z 2K6
REGISTRATION
Choose one of the following options
1. Click here
2. Email us at info@radiationsafety.ca
3. Call us at 416-650-9090 ext.21
4. Fax us at 416-650-9920
 
COURSE FEE AND DATE
$1399 + applicable Taxes
Find the brochure here.
If you have received this email please do not enter any PayPal details nor click the Cancel button. Simply delete it.
Radiation Safety of Canada is investigating and working with the authorities to shut it down.


This workshop is to experience an overview of the key elements that make up an effective root cause analysis on a high consequence and/or high significance nuclear event to help manage your future risk.

||WORKSHOP SUMMARY||
This eight-hour interactive workshop introduces a plain English overview to Root Cause Analysis based on ordinary logic and a High Reliability Organization's (HRO) quality principles.
After completing the workshop, participants will be able to immediately apply the learning in their workplace.
This Workshop provides an overview of the causal analysis approach, and is not a causal analysis certification course.
During the workshop, participants will focus on an event scenario that does not require previous causal analysis specific knowledge to understand and analyze. Following an overview of selected tools, participants engage in group discussions and hands-on exercises that facilitate internalization of the subject. At the completion of each exercise, the facilitator will review how he applied the tool just discussed.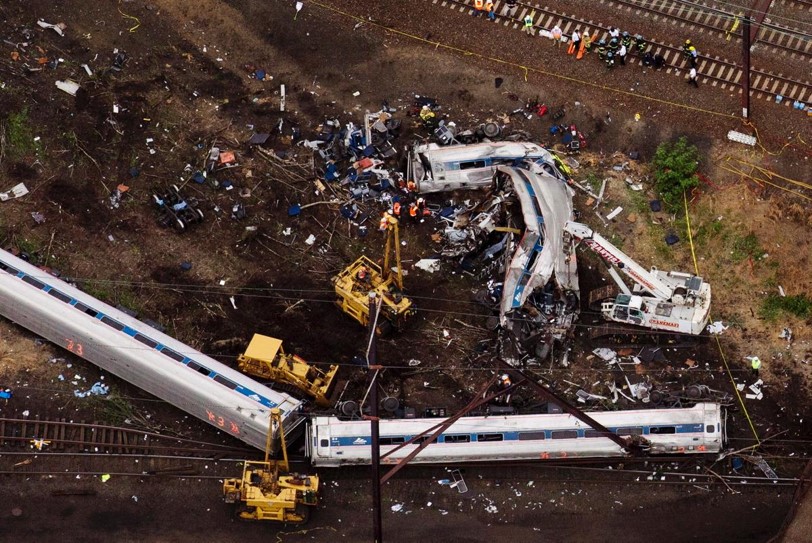 ||WHY THIS WORKSHOP IS IMPORTANT||
Adverse events do happen, and in nearly all cases are preventable. Before we can effectively apply any root cause approach to ultimately minimize a repeat of the same or similar event, we need to understand
How events happen;
What causal analysis can, and cannot do, so our investigation goals are focused and realistic;
What specific analytical tools can do, so we select appropriate tools and apply them properly;
How to identify factors worth correcting, so we address the underlying issues without losing focus;
How to deine effective corrective actions, to add value and prevent event repetition;
How to oversee and measure corrective action implementation.

||WHO SHOULD ATTEND||
This workshop is intended for Project Managers in nuclear supplier organizations, Operations and Maintenance Managers, Safety Officers, Labour Management, General Managers, Craft Field Supervision, Radiation Protection Managers, Project Oversight Assessors, Managers responsible for safety and project performance, contractors who rely on the licensee to do their root causes, and especially nuclear supplier groups who are experiencing frequent consequential events and/ or close calls while supporting a nuclear facility's major project.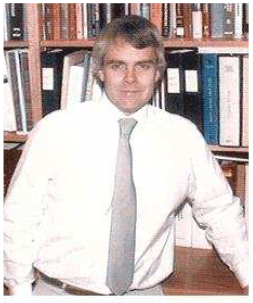 Dr. Michael Quinn has invested over 40 years into the public health and safety of nuclear industry operations, entailing 25 years in power block operations at two nuclear power stations. Over the past 16 years he has been a consultant to the nuclear industry, engaged in the safe operation of nuclear units, as well as in the new build, refurbishment and decommissioning sectors of the nuclear industry while consulting to more than two dozen nuclear units and facilities in the US and Canada. Michael conducts assessments on operational/organizational events and investigates contractor incidents at nuclear power facilities; performs root cause evaluation on significant events; and has led recovery project management for nuclear licensees and suppliers.
He has provided root cause training to nuclear station staffs, large suppliers (e.g., NSSS and reactor plants); small nuclear suppliers (e.g., refurbishment, new builds); labour providers to nuclear projects; regulatory agencies (US Nuclear Regulatory Commission, Japan Nuclear Regulation Authority in 2017); and to non-nuclear HROs.

A comprehensive course for Nuclear Regulatory Agencies and Nuclear Organization Oversight Groups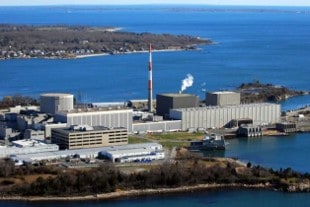 COURSE DESCRIPTION |  An extensive three-day training in evaluation of adequacy and potential effectiveness of root cause reports. Designed to train participants in evaluating the root cause analysis for their review. Participants will learn to apply critical evaluation skills needed to determine the quality of investigation and effectiveness of the proposed corrective actions.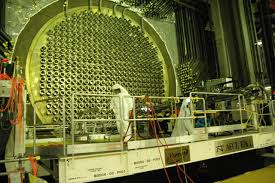 WHO SHOULD ATTEND | Regulatory Agencies (e.g., US Nuclear Regulatory Commission, Canada Nuclear Safety Commission, Japan Nuclear Regulation Authority), Corrective Action Review Boards (CARB), Management Review Groups (MRG), Utility Owners, Utility Owners' Representatives, Oversight Review Groups, Offsite Review Groups, Public Utility Boards, Risk Managers, Due Diligence Assessors, Executives, and Line Managers who have responsibility for operational safety and quality in the nuclear power industry. This course will provide insight and benefit for those individuals implementing, managing, and/ or overseeing problem identification, human performance, and corrective action programs.
COURSE CURRICULUM | The participants will learn to determine the degree to which:
The problem was evaluated using an appropriate systematic methodology to identify the root and contributing causes;
The depth of the root cause evaluation was commensurate with the significance of the problem;
The root cause evaluation addressed extent of condition and extent of cause;
The corrective actions have been appropriately prioritized with consideration of risk significance and regulatory compliance;
The quantitative or qualitative measures of success have been developed for determining the effectiveness of the corrective actions to prevent recurrence
The Phoenix method | The Phoenix Method is a business-oriented, consequence-focused, significance-driven investigation process successfully applied for over 25 years in organizations and industries with a strong desire to avoid repeating mistakes and to prevent serious accidents or events from recurring. The Phoenix Method may be utilized to evaluate any event for which the adverse consequences can be defined …..
"if the pain is describable, the Phoenix Method is applicable."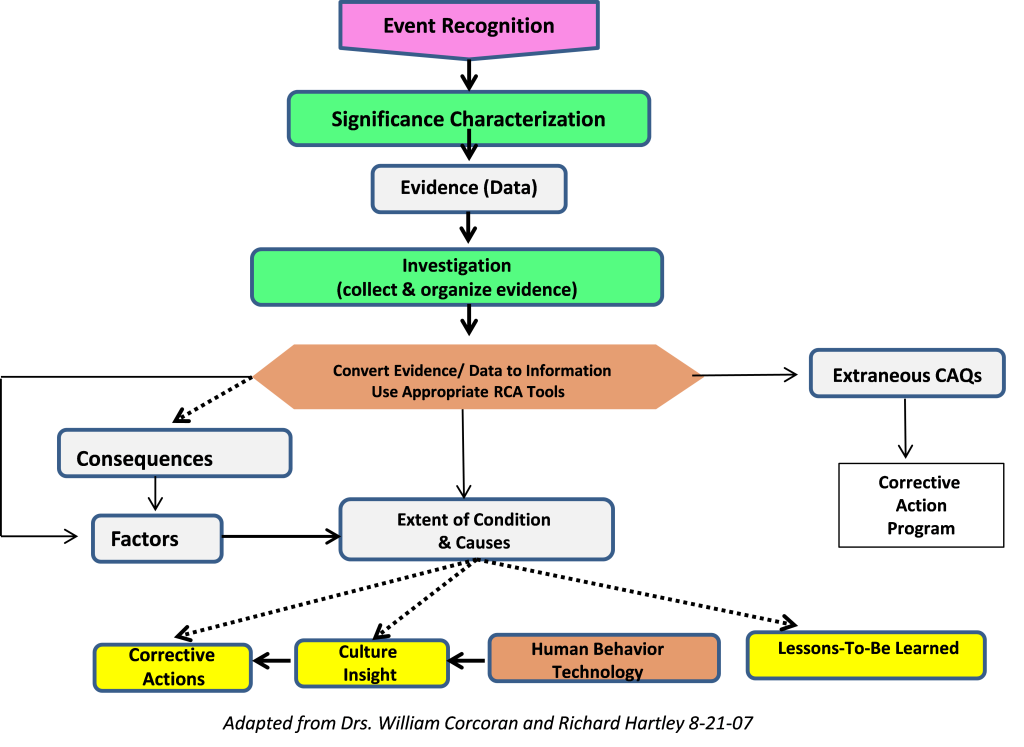 REGISTRATION |
2017 Root Cause Analysis Execution Course (3 day):
– For regular course schedule and information go to www.radiationsafety.ca
Location:
RSIC National Office, 165 Avenue Road, Suite 300, Toronto, ON M5R 3S4
– Course is available as an on-site option, call us today for a quote
Four Convenient Ways To Register |
Web | www.radiationsafety.ca
E-mail | info@radiationsafety.ca
Phone |        416-650-9090 ext. 2
Fax |                   416-650-9920
Download 2017 Evaluating Event Investigation Root Cause Reports Brochure Here:
Engage Proven Techniques to Conduct Causal Analysis for High Consequence/ High Significance Events

COURSE DESCRIPTION | Unexpected events in a nuclear project frequently have significant consequences – delays, dose, rework, disruptions, discharges, dollars . . . and much worse.
In this comprehensive five-day course, participants will learn and engage proven techniques for conducting focused and effective causal analysis reports for nuclear power industry events, conditions or trends that have high consequences and/ or high significance outcomes.
The student will learn about and engage the essential investigation skills necessary to enable that the direct and underlying event and organizational factors have been sufficiently and effectively investigated; and that specific, measurable, attainable, relevant, and timely corrective actions have been developed, with the intent of significantly reducing the probability of recurrence of the same or similar event.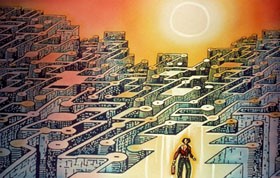 WHO SHOULD ATTEND | This course is intended for Causal Analysts, Project Managers in nuclear supplier organizations, Operations, Maintenance and Radiation Protection Management, Safety Officers, Labour Management, General Managers, Project Oversight Assessors, Contractors who rely on the licensee to do their root causes; and notably nuclear organizations and supplier groups who are experiencing frequent consequential events and/ or close calls while supporting a nuclear facility's major project.
COURSE CURRICULUM | Participants will engage in:
Planning, organizing, and controlling a root cause assessment
Selecting appropriate systematic methodologies
Determining the depth of the root cause evaluation needed
Determining the role of prior occurrences and related factors
Developing extent of condition and extent of cause analyses
Assessing safety culture
Drawing and demonstrating linkage among the factors
Developing SMART corrective actions
Learning to prioritize corrective actions with consideration of risk significance and regulatory compliance
The Phoenix method | The Phoenix Method is a business-oriented, consequence-focused, significance-driven investigation process successfully applied for over 25 years in organizations and industries with a strong desire to avoid repeating mistakes and to prevent serious accidents or events from recurring. The Phoenix Method may be utilized to evaluate any event for which the adverse consequences can be defined …..
"If the pain is describable, the Phoenix Method is applicable."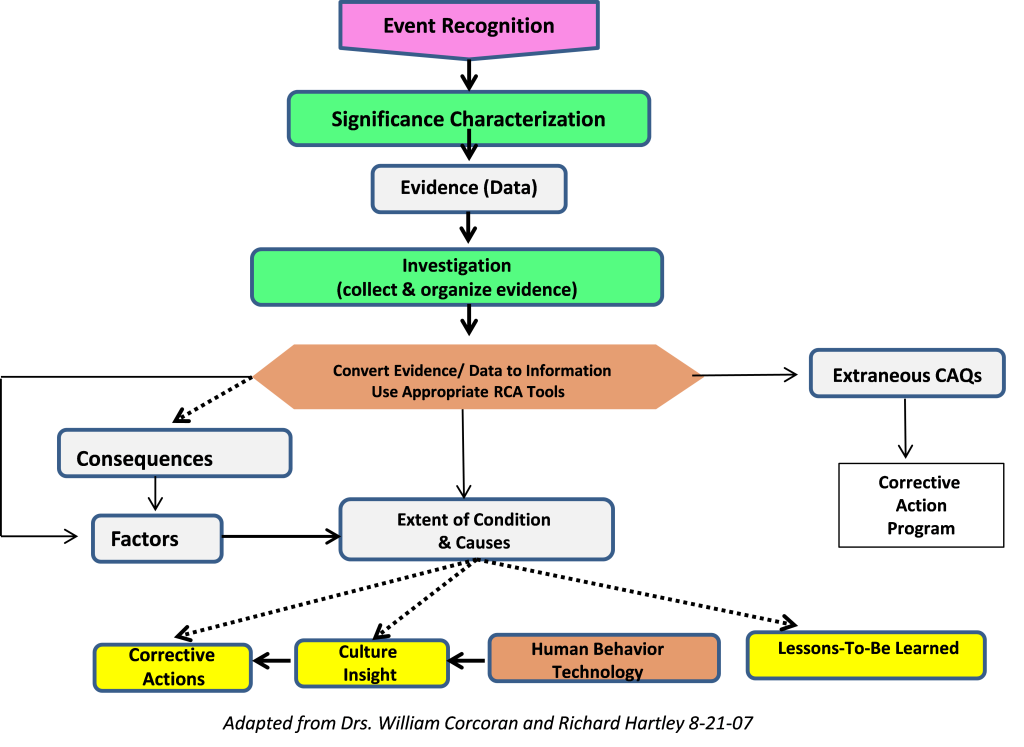 REGISTRATION |
2017 Root Cause Analysis Execution Course (5 day):
– For regular course schedule and information go to www.radiationsafety.ca
Location:
RSIC National Office, 165 Avenue Road, Suite 300, Toronto, ON M5R 3S4
– Course is available as an on-site option, call us today for a quote
Four Convenient Ways To Register |
Web | www.radiationsafety.ca
E-mail | info@radiationsafety.ca
Phone |        416-650-9090 ext. 2
Fax |                   416-650-9920
Download 2017 Root Cause Analysis Investigation Brochure Here: