For the very first time we are offering our highly acclaimed Radiation Safety Officer
(RSO-1) and Radiation Safety Officer Refresher (RSO-2) courses at an exciting new location – the Canadian Light Source in Saskatoon.  The courses are designed to satisfy the Canadian Nuclear Safety Commission (CNSC) training requirements for new Radiation Safety Officers as well as active RSOs.
For detailed information about the courses please visit:
Radiation Safety Officer (RSO-1)
Radiation Safety Officer Refresher (RSO-2)
Course Dates: 
RSO-1 May 09-13, 2016
RSO-2 Sept. 13-14, 2016

Join our Saskatoon sessions to take advantage of a free guided tour of the Canadian Light Source and see how a radiation safety program is implemented at a Class-1B nuclear facility
10 Years of Discovery with Grant Cubbon
 Unique benefits for the students:
Comprehensive curriculum includes open and sealed sources
Diverse application covers medical and industrial fields
RSO training fulfills the CNSC requirements for Radiation Safety Officers
Transportation of Dangerous Goods (TDG) Class 7 Certificate
Dynamic teaching method is focused on adult learning
Contact Details:
Jason Sadowski, M.Sc., P.Eng
Manager of the RSIC National Laboratories102-110 Research Drive
Saskatoon, SK, Canada S7N 3R3
306.975.0566 x225
jsadowski@radiationsafety.ca
Tara Hargreaves 
Staff Scientist and Mgr. of Training RSIC National Office 165 Avenue Road, Suite 300 Toronto, ON, Canada M5R 3S4
416.650.9090 x23
thargreaves@radiationsafety.ca

There is a limited number of seats available. sign up early to guarantee your spot. 

Tribute to Fergal Nolan (1941-2016)
As Business Manager of the Provincial Building and Construction Trades Council of Ontario, I was deeply saddened at the passing of Fergal Nolan. On behalf of all construction workers in the province of Ontario, I would like to extend my heartfelt condolences to Fergal's family.
In addition to being a friend and a respected colleague, Fergal was a stalwart champion of health and safety who committed his life's work towards improving the working conditions of men and women across Canada.
Born in Dublin, Ireland in 1941, Fergal moved to Canada as a teenager. Demonstrating a strong interest in academia, he excelled at the Universities of Saskatoon and Edmonton, earning his Bachelor of Arts degree with full honours and was awarded the Rutherford Gold medal as best student in English Literature. He was also the recipient of the Governor General's medal as the best overall graduating student. Studying at the prestigious University of Oxford where he met his wife Stella, Fergal graduated with a D. Phil in 1977.
He taught English Literature at the University of Toronto before joining the Ministry of Northern Affairs as a senior policy advisor responsible for social and health policy and Aboriginal affairs.
Fergal Nolan was a founding member of the Radiation Safety Institute of Canada (RSIC) where he served as President and Chief Executive Officer. In that capacity, Fergal was instrumental in allaying Building Trades worker concerns about an Alpha radiation exposure incident that took place at a nuclear power facility in 2009. Through his leadership and passion, Fergal's ability to promote his philosophy of "good science in plain language" culminated in the publication of an independent RSIC report which identified the causes of the incident and recommended corrective action with a view to preventing future similar events.
Fergal's eloquence and compassion will never be forgotten by the workers he served. He presented at countless meetings and lectures designed to educate the construction industry about radiation safety, and the Building Trades were honoured to host him as a workshop presenter at our 2011 Convention. His 30 year career at the RSIC was recognized in 2012 by the Premier of Ontario who awarded Fergal with a Queen's Diamond Jubilee Medal for his contributions to radiation safety in Canada and abroad.
Fergal is survived by his wife, Stella Dahlin, his children Brendan, Aidan and Kirsten and his extended family and many friends. May he rest in peace.
Sincerely,
Patrick J. Dillon,
Business Manager
It is with deep sadness that we share with our friends and colleagues the news of Dr Nolan's passing. Dr Nolan died quietly on Saturday night at his home after a courageous battle with cancer.
Dr Nolan had served as President and CEO of the Radiation Safety Institute of Canada for nearly 3 decades. We join his family in mourning a great man and a dear friend. Dr Nolan worked relentlessly to make Canada a safer place for everyone. His passion, his commitment and ingenuity will be greatly missed.
For funeral details and visitation hours please see the obituary shared by Dr Nolan's family.
Tim Armstrong,
Chair of the RSIC Board of Directors
Fergal Nolan was born in Dublin in 1941 and died at home in Toronto Jan 9, 2016.
Fergal was much loved by his parents, Carmel and Robert Nolan, his wife Stella Dahlin, his children Brendan, Aidan and Kirsten, his extended family and many friends.
As the eldest of ten children, Fergal took on many responsibilities at an early age. At the age of fifteen he moved to Canada from Dublin alone with five younger siblings. At first, he became one of the breadwinners for the family, when they settled in Alberta with his parents.
His keen mind was evident at an early age and his high school teacher encouraged and helped him continue his academic studies at the Universities of Saskatoon and Edmonton. He earned his Bachelor of Arts with full honours and was awarded both the Rutherford Gold medal as best student in English Literature and the Governor General's medal as the best overall graduating student. Later, Fergal won a scholarship to study for his doctorate in Oxford, England. He earned his D. Phil. in 1977 after having met and married Stella there in 1974.
Fergal was compassionate and dedicated to helping others. He had a unique way of connecting with everyone and their stories and was a wonderful storyteller, himself. He joined the Basilian Fathers for five years as an "apprentice monk" while studying for his Bachelors and Masters degrees. Many of his friends originate from those years and he kept in close touch with them for the rest of his life.
Fergal taught English Literature at the University of Toronto. From there he moved to the University Administration, and then to the Ministry of Northern Affairs as a senior policy advisor responsible for social and health policy and aboriginal affairs. Among his achievements, he was instrumental in setting up small nursing homes attached to hospitals in the North, and to bring in air ambulances to Northern Ontario.
Fergal was on the founding board of The Radiation Safety Institute of Canada. The independent institute became well respected for its "good science in plain language", a philosophy developed by Fergal as president and CEO. He served the institute with complete dedication, vision and energy for more than 30 years. In 2012 the Premier of Ontario awarded him the Queen's Diamond Jubilee Medal for his contribution to Radiation Safety in Canada and abroad.
Special thanks for their dedication and compassionate care go to Dr. Raymond Jang and Dr. Gail Darling.
The family requests that in lieu of flowers, donations go to Princess Margaret Hospital Foundation
http://www.thepmcf.ca/Ways-to-Give/Honour-Someone-Special
Visitation will be at Cardinal Funeral Home, 92 Annette St, Toronto, M6P 1N6 on Fri Jan 15, 6-8pm;
Funeral Mass Sat Jan 16, 11am at St Joan of Arc Church, 1701 Bloor Street West, Toronto, M6P 1B1.
Condolences: mail@brendandahlinnolan.com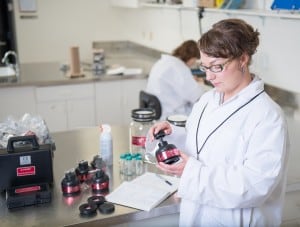 Radon testing season is in full swing. Health Canada recommends long-term testing (90-days) in the fall-winter months of the year.
If you have not tested your workplace or home for radon there is still time to order your test. Testing is as easy as 1-2-3.
To help promote radon awareness and prevent radon induces lung cancers from occurring the Institute had supported the production of Public Service Announcement with Mike Holmes Jr.
Take a look, take listen and order your test today if you have not done it yet!
And remember, our Radon Program Coordinator, Jolene, is only a phone call or an E-mail away. Reach out to us with your questions at 1 800 263 5803 or via E-mail info@radiationsafety.ca. No purchase is required. We love hearing from you.
We Need to Think More About Low-level Radiation
By Laura Boksman, RSIC Chief Scientist
First published in The Province on July 6, 2015, online edition
Radiation is all around us.
It occurs naturally in our environment, coming to us from the sun, from the soil and foods that we eat, and in the air that we breathe. It is omnipresent across a diverse cross section of industries. We tend to associate radiation with the nuclear industry, but the reality is that we come across radiation sources in numerous other areas:  construction, health care, oil and gas, research, manufacturing, food processing – to name just a few.
With radiation being everywhere in our lives, it is not surprising that it garners a lot of attention, curiosity and, often, worry. With more than 15 years as a career radiation protection professional, I've had to respond to many occupational radiation safety questions — some have related to regulations and compliance, others to potential health effects of exposure and ways to minimize such exposure. In all cases, it is best to rely on well established radiation physics concepts and scientific data, where available.
While there is not much that we can do to escape natural background radiation exposure, we do want to avoid any unnecessary exposure to high levels of radiation, such as the potential hazard due to elevated radon (a radioactive gas) in our homes and workplaces.
Radon testing of homes is the simplest first step you can take to protect yourself and your family from radon gas, but all too often we do not make the time to educate ourselves and make this a priority. Workplaces are required to have a radiation protection program in place that is appropriate for the type of radiation and potential risk in their industry. But it takes time and investment to develop these programs, and it requires the commitment of both employers and workers to put these programs into practice.
Our challenge is that radiation and its associated risks are not always well understood. On the one hand, we do not wish to alarm anyone unnecessarily, yet we want to make sure that the public, workers and employers are aware of the steps they need to take to stay safe.  Remember, we are talking about an "invisible" hazard that very rarely causes ill health effects in the short-term. Additionally, the existing radiation protection models are built on what we call the linear no-threshold concept, which, in simple terms, is based on studies of the atomic bomb survivors from the Second World War in Japan and other high-exposure situations, and extrapolates the information to the potential health effects of low exposures.
An agency of the World Health Organization (WHO) recently published a study on the health effects of low-level exposure to radiation that provides data to support the validity of the linear no-threshold model. We encourage all who read the study (available at The Lancet Haematology: http://www.thelancet.com/journals/lanhae/article/PIIS2352-3026(15)00094-0/fulltext) to not get alarmed and to keep the study conclusions in perspective.
It suggests that extended exposure to low level of radiation increases the risk of developing leukemia. A frightening statement, but we have to keep in mind that the increased risk is small, in line with what we have estimated based on the modeling concepts. This boils down to two things: first, it is important that we continue to apply the ALARA principle — "As Low as Reasonably Achievable" — to all our of interactions with radiation; and second, that we continue to view the numbers associated with radiation and risk in the proper context. The study points to a "small increase" of risk of dying from cancer from low levels of radiation exposure.
Let's put this into perspective.  If we extrapolate this study's conclusions for nuclear workers to persons living near Canadian nuclear plants, people are 6,000 times more likely to die in a car accident, than to die from leukemia due to doses received from reactor plant emissions. Yet most of us think nothing of driving to work, driving our kids to school, or driving to visit friends and family.  The radiation risk is there, but it is significantly smaller than the risks we accept every day, often without even thinking or worrying about them.
More research is required on the health risks from low-level radiation exposure, and there are efforts underway around the world to make it happen. At the Radiation Safety Institute, we will be looking forward to hearing about more study results.  In the meantime we invite all people who are interested in the subject of radiation safety, who have a question or a concern, to reach out to our Free Information Service at 1-800-263-5803 or by e-mail at info@radiationsafety.ca. Let's keep the conversation going.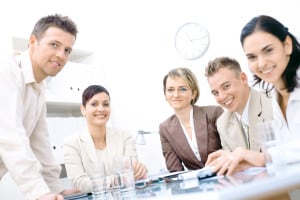 Radiation safety awareness is not just for patients, but for the physicians and clinical teams treating patients as well. Radiation exposure has a cumulative effect over the course of a physician's career. In cardiac catheterization labs, interventional radiology suites and electrophysiology, radiation exposure is a significant but often overlooked risk for medical staff.
To address this issue, a new online resource LowerMyDose.com has just been launched by Unfors RaySafe, a Fluke Biomedical Company.  The website includes many informational links, resources, case studies, and news reports on the topic of dose reduction in medicine to health care professionals. The aim is to give physicians and staff an opportunity to have a conversation about what's really happening and enable staff safety & protection to be as high priority and equally accepted as patient safety and protection.
From the last 35 years, the Radiation Safety Institute of Canada has been working raise awareness about radiation safety through its various programs and services.  Recently we have launched our free eLearning courses on occupational radiation safety.  The Institute also offers certificate courses for Radiation Safety Officers and X Ray Safety Officers.
We encourage medical professionals to take advantage of these resources.  With the right information, physicians will be better equipped to champion awareness and affect the change that is needed in the industry to protect future generations of physicians and technicians.
We Don't go to Work to Die
By Natalia Mozayani, RSIC Executive Director
First published in The Chronicle Herald, on April 29, 2015, online edition.
Nobody should go to work to die. Whether it is the day shift, night shift or a "9-to-5" office job, when we leave home for work we all expect to return home, reunite with our families and enjoy life.
But the reality is that more than 900 people die every year in a workplace incident in Canada — and dozens of those are young adults working entry jobs. It is hard enough to bring awareness to potential hazards of working at heights, in confined spaces or operating a vehicle, where at the very least the hazards are part of the physical environment and are clearly visible.
Now imagine a hazard you cannot see, touch or smell. But while at work you breathe it in, totally unaware that it is attacking your lungs and causing damage that may grow into cancer. It happened to 220 miners in Elliot Lake, who lost their lives to radon-induced lung cancer contracted in the uranium mines where they toiled daily.
Uranium was discovered in Ontario in 1953 and mining became an important industry for the province. Between 1955 and 1990, most of the uranium used in the world was pulled out of the ground in Elliot Lake. But as far as workers' safety was concerned, the 1950s, '60s and '70s were a different world from today. As miners worked to secure uranium deposits for the world, an alarming trend emerged: cases of lung cancers and silicosis were on the rise.
The workers wanted answers.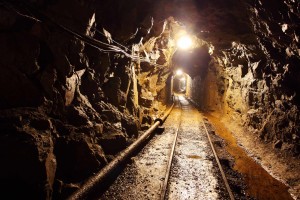 "I worked in the uranium mine," says John Perquin, Assistant to the International Secretary-Treasurer of the United Steelworkers Union. "You can't see the radiation hazard, so you work day in and day out never really knowing what you are being exposed to unless somebody has taken the time to educate you. The tragedy of the early years at Elliot Lake was before my time, but I know the story well. We saw members die and there was no reason for it."
The tragic circumstances occurring in Elliot Lake led the members of the United Steelworkers to engage in a wildcat strike in 1974, which promted the provincial government to appoint a Royal Commission to investigate the matter.
The work conditions are best described in the words of the June 1976 Report of the Royal Commission on the Health and Safety of Workers in Mines, which was headed by James M. Ham:
 "The potential hazards in the enclosed spaces underground are many…. The regular processes of drilling, blasting, muckin, and crushing generate fine respirable mineral dusts which are potential causative agents in pneumoconiosis (literally 'lung-dust disease')…. The radioactive gases radon and thoron emanate from rock faces and arise from the elements uranium and thorium which are present in many rock formations, especially in uranium mines."
Today, we know the answers to the miners' questions about lung cancers. Radon gas, produced by the breakdown of uranium, is radioactive. When breathed in, especially when it is mixed with dust particles, it continuously damages lung tissue from within.
From the Elliot Lake tragedy, the Radiation Safety Institute of Canada (RSIC) was born.
"Workplace safety is at the heart of our mandate," says Steve Mahoney, President and CEO of RSIC. "It is our mission to prevent injuries and cancers resulting from unnecessary exposure to radiation while at work."
Radiation is used in a broad cross section of Canadian industries, including health care, construction, manufacturing, food processing, agriculture, power generation, pharmaceuticals, security, veterinary practice, education, utilities and transportation.
This exposes hundreds of thousands of Canadian workers, if not millions, to daily contact with radiation. This is why raising awareness about radiation safety among workers and employers is so important.
"The successful prevention of unnecessary radiation exposure is the prevention of radiation injuries and occupational cancers," says Mahoney. "The long-term benefits of our actions today will mean safer workplaces tomorrow."
On April 28 we are joining with Canadian workers and their families in the sombre commemoration of the lives lost at work. We don't want anyone to get sick because they went to work. The lives of 220 Elliot Lake miners could have been saved. At the Radiation Safety Institute of Canada, we believe that proper prevention of unnecessary exposure to radiation prevents cancer, saves lives and is plain and simple the right thing to do.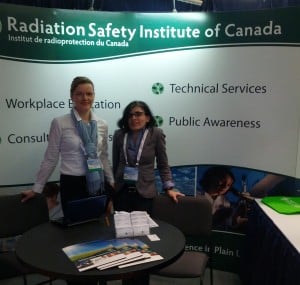 Partners in Prevention 2015 Conference and Trade Show  will take place on April 28-29 at the International Center in Mississauga, Ontario.
We are happy to be a part of this very important Health and Safety Event.
The Institute invites all its friends, clients, graduates and partners to take advantage of the Complimentary Exhibition Passes to join us at the event and visit us at booth #327.
Follow the link below to access complimentary passes. Download and save PDF file. Fill in and send the form to register.
Complementary Exhibition Pass Download
 Workplace Radiation Safety Educational Series (2014-2015 RSIC- PSHSA joint project)
April 28 is the launch date for our Free eLearning Series. This web-based series is intended for workers who come in contact with radiation or may be exposed to radiation and could benefit from additional background knowledge (e.g. emergency responders, long-term care facilities' workers, supporting hospital staff). The series will contain several educational products that combine video and interactive e-learning components.  The target audiences are:
Emergency responders (fire, police, ambulance) who go to workplaces where they may encounter radiation hazards
Staff at Long-Term care facilities caring for patients who have gone through nuclear medicine procedures in which they have been injected with radioactive sources that remain active upon the patients' return to the facility
Supporting hospital staff
Don't miss the Trade show and the eLearning Launch. See you there!!
At the outset, 2012 was promising to be a good year. My six years as Chair of the Workplace Safety and Insurance Board was coming to an end and before taking on any other assignments I was planning on taking a break, slowing down, maybe play some golf and spend time with my family.
Cancer had other ideas.
One Sunday in early March, I awoke with a huge lump on the side of my neck. My wife said it looked like I had swallowed a golf ball. Monday began with an early visit to the doctor's office and a frightening diagnosis of cancer of the tongue.
I was terrified. I blurted out to the doctor, "Will it kill me?"
The answer: "Yes, without quick and aggressive treatment."
As far as cancers go, I consider myself lucky. We caught it early and I was given a positive prognosis. But that didn't make it easy. No matter your odds, cancer changes your life completely. You immediately become a patient; and with radiation treatments, chemotherapy and seemingly endless trips to the doctor, being a cancer patient is tough. It changes your lifestyle. I could no longer eat or drink by myself, having to be fed through a tube. I had enjoyed the odd cigar (determined not to be the cause of my cancer). Obviously, I could no longer do that.
A small price.
My treatment and recovery took six months. We won the fight, but once you live through cancer the threat of recurrence always hovers nearby. Regular check ups continue to be part of my schedule.
As I was fighting my personal battle with cancer, I often thought what I could have done differently to prevent it. I thought about other cancers and whether they can be prevented. I pondered our overall occupational prevention strategy and what could be done to strengthen it.
As they say, an ounce of prevention is worth a pound of cure.
Call it fate, but I had been interviewed to fill the President and CEO role with the Radiation Safety Institute of Canada, an independent, national non-profit organization committed to preventing cancers due to unnecessary exposure to radiation in the workplace.
It was noon on September 12, 2012, when the doctors told me the cancer was gone. All clear. Clean. And not likely to return. One hour later, I started my new job at the Institute. There was no way I could turn down this offer. Now that my personal battle with cancer is over (although it is never really over), I am proud to be part of an organization that carries the legacy of a 35-year commitment to promotion of radiation safety in the workplace, home and the environment.
We are fighting cancer before it starts, and I wholeheartedly believe this effort is saving lives.
The statistics are staggering: two out of five Canadians are expected to develop cancer during their lifetimes. It is hard to say how many of these can be attributed to overexposure from radiation, and even more challenging to determine where such exposure actually came from. But we do know that unacceptable exposure to radiation increases our risk of developing cancer. By doing what we can to educate people and reduce the risk by controlling known potential hazards — at work and at home — we are making progress.
All of us at the Institute passionately believe that every effort we make today to reduce the risk of exposure to radiation benefits the long-term health of Canadians.
The Institute was founded 35 years ago when 220 miners from Elliott Lake had their claim approved by the Worker Compensation Board in Ontario. All were exposed to radon while working in uranium mines, and all of them died of lung cancer. It is our mandate to make sure this never happens again.
Because radiation is ubiquitous in Canada — whether the result of man made machines or Mother Nature herself — the Institute works with many different industrial sectors to ensure they have the right awareness and prevention measures in place. We protect miners, radiation technicians, family homes, schools, businesses with enclosed spaces, public buildings, X-ray technicians, dentists, veterinarians and many others who are potentially exposed.
It is a daunting list.
It is too easy to assume that problems with radiation only occur in places like Chernobyl or Fukushima. Sensational stories wake people up. The reality is that cancer arrives in too many instances, and too often it does so without warning.
With our partners, we are committed to preventing these cancers from ever arriving in the first place.
On April 15, 2015 Ontario accepted the Final Report of the Mining Health, Safety and Prevention Advisory Group.  The Advisory group started work in January of 2014.
Each of its six working groups (comprised of worker, employer, industry, labour and government representatives, as well as members of impacted families) was focused on a specific mine safety area.
The report contains 18 recommendations that will, among other measures:
Require employers to have formal water management programs to reduce hazards related to excess water in areas where miners are working
Enhance ground control protection to track and monitor seismic activity
Mandate the Ministry of Labour to partner with employers and labour to conduct regular mining sector risk assessments
Require employers to have plans in place to manage hazards like silica and diesel exhaust that cause occupational illness
Dedicated to Prevention, the Radiation Safety Institute of Canada commends the Advisory Group and the Province on this important achievement.  For its part, the Institute is prepared to make every effort to work with mining industry partners and support them in the implementation of the final report's recommendations. One area of opportunity where the Institute can be particularly helpful is:
Radiation Safety Training
The Institute believes that improved knowledge among workers, employers, Health and Safety Associations, worker representatives and the regulator about health risks posed by radiation and other hazards, coupled with practical tools on how to reduce radiation exposure from radon, will prepare the mining sector to take on present and future challenges.
To achieve this goal the Institute had proposed to develop a two-step Radiation Safety Awareness Program. The proposed awareness initiative aims to focus on the topic of  radiation hazard in the Ontario mining sector. It will provide the industry workers and employers, associated Health and Safety partners and labour representatives with "Good Science in Plain Language"® information on radiation hazards as well as advice on the best radiation safety practices and access to qualified resources.
Appreciating the complexity of the underground mining environment and building on the Mining Review Final Report findings, the proposed Initiative intends to go beyond the radon hazard alone and include in its awareness series other key hazards that may, combined with radon, exacerbate the negative impact of radiation exposure and result in occupational lung cancer.
The  issue of occupational exposure to radiation in underground mining, in particular to radon gas and radon progeny, came to the forefront of the health and safety agenda in Canada following two major mining industry disasters, that of the St Lawrence fluorspar mines in Newfoundland and of the Elliot Lake uranium mines in Northern Ontario. In both cases, years of uncontrolled radiation exposure to radon gas and radon progeny resulted in hundreds of worker deaths.
Borne out of the Elliot Lake disaster, the Institute knows that raising awareness of the potential health effects posed by radiation hazard is the first step in reducing and, ultimately, eliminating the occurrence of  radon-induced occupational lung cancers in the underground mines.