On April 8, 2015, the Radiation Safety Institute of Canada will host its 2nd Annual Breakfast Meeting with its Health and Safety Partners.
The meeting is organized to bring together national and provincial Health and Safety organizations: the Ontario Ministry of Labour, Workplace Safety & Prevention Services (WSPS), Infrastructure Health and Safety Association (IHSA), Workplace Safety North (WSN), Public Services Health and Safety Association (PSHSA), Canadian Centre for Occupational Health and Safety (CCOHS), Occupational Health Clinics for Ontario Workers (OHCOW), Workers Health & Safety Centre (WHSC) and others.
Our guest of honour is Mr. George Gritziotis, Chief Prevention Officer, Ontario Ministry of Labour.
This breakfast event is our way of thanking all our partners for their support of the Institute's radiation safety mandate and its prevention agenda. During the meeting we will give a short briefing on the Institute's ongoing projects and our new initiatives. At the end of the event we will invite the leaders of our partner organizations to sign the Memorandums of Understanding with the Institute for the year 2015 and to discuss ways we can work together to further the ultimate goal of PREVENTION in the province.
Program
Click here to download PDF program and list of Participants
8.30 am – 8.45 am
Continental Breakfast
8.45 am – 8.50 am
Opening Remarks and Introductions
Hon. Steven W. Mahoney, PC, RSIC President and CEO
8.50 am – 8.55 am
Welcome Address
Tim Armstrong, QC, RSIC Chair of the Board of Directors
8.55 am – 9.05 am
Welcome from the Guest of Honour
George Gritziotis, Chief Prevention Officer (CPO) and
Associate Deputy Minister,  Ontario Ministry of Labour
9.05 am – 9.15 am
Prevention and Radiation Safety
Hon. Steven W. Mahoney, PC, RSIC President and CEO
9.15 am – 9.25 am
Partnerships in Action 
Natalia Mozayani, RSIC Executive Director
9.25 am – 9.55 am
New Educational Product Presentation in partnership with PSHSA
Spencer Manwell, RSIC Scientist and
Marla Wolfe, Product Services Specialist, PSHSA
9.55 am – 10.05 am
Question and Answer Session
10.05 am – 10.20 am
Closing Remarks and Memorandum of Understanding (MOU) signing
10.20 am – 10.30 am
Photo Opportunity
10.30 am
Meeting Concludes
Venue
Centre for Health and Safety Innovation
5110 Creekbank Road, Mississauga, ON L4W 0A1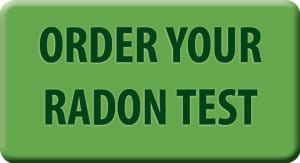 November is Radon Action Month. Radon is the leading cause of lung cancer for non-smokers. It is easy to measure and easy to fix your home if the level is over the Canadian Guideline. Now is the time for Canadians to purchase radon detector kits and place them in their homes.
"RSIC has been dedicated to raising  awareness about the dangers of radon gas in people's homes, businesses, schools and public buildings for many years. We are delighted to be a part of the National Take Action on Radon Campaign and encourage you to spend 3 minutes watching Mike Holmes talk about radon", said Steve Mahoney, President of Radiation Safety Institute of Canada.
To reduce the risk of lung cancer for your family, it is easy to follow three simple steps. One: Purchase a long-term detector and follow the instructions. Two: Remember to mail the detector to the laboratory for analysis. Three: If your home is over the Guideline, have a certified radon professional fix your home.
Radon is a radioactive gas in the ground that you can't see or smell. It can get into the home undetected through cracks in the foundation or gaps around pipes.
Radon is present in almost every home in Canada and the only way to know if the radon level is within the recommended guidelines is to conduct a test.  The Institute offers a reliable, affordable and easy-to-use radon monitoring device. Simply go online or give us a call at 1-800-263-5803 (option 4) or 1-306-975-0566 (option 5) to take the first step towards reducing your risk of developing radon induced lung cancer.
Adding to the radon momentum in Canada, the star of the HGTV series Holmes Makes It Right, Mike Holmes, is working with The Lung Association, Health Canada and the Canadian Association of Radon Scientists and Technologists to educate Canadians about radon through television and radio public service announcements that will be broadcast nationwide starting in November. The public service announcements can be viewed on the Take Action on Radon website at www.TakeActionOnRadon.ca, various radon partner websites and through television and radio stations across Canada.
Quick Facts
Radon is the second leading cause of lung cancer after smoking.
Health Canada estimates that over 3000 (16%) of lung cancer deaths among Canadians are attributable to indoor radon exposure. Smokers exposed to radon are at significantly higher risk of lung cancer.
The higher the radon level and the longer people are exposed to radon, the higher the risk.
7% of Canadians are living in homes with radon levels above the current radon guideline of 200 Bq/m3.Further information on Radon can be found on various websites including those of Health Canada, our website and at www.takeactiononradon.ca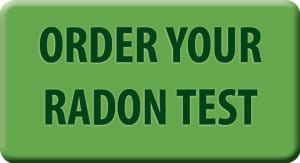 RSIC is proud to announce the launch of the Regulatory Search Tool.
It is a free Tool, designed to guide you to the regulations governing the use of radiation sources that most directly apply to your specific situation or area of interest. Simply select the criterion that most closely applies to you.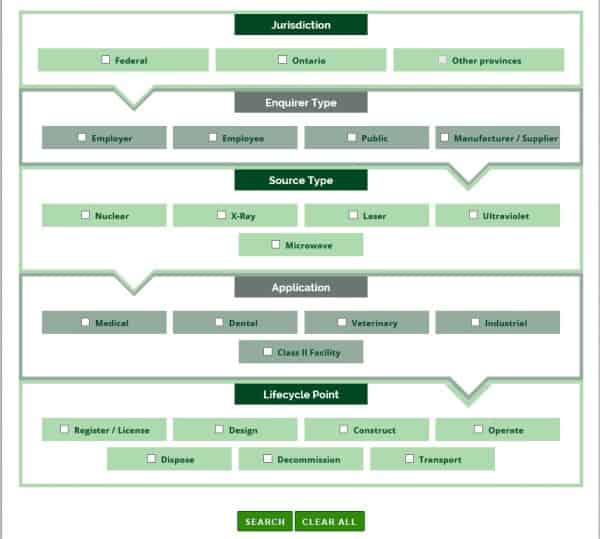 April 18th, 2014 marks the 40th anniversary of the wildcat strike organized by the United Steelworkers Union ("USW") in Elliott Lake, Ontario in response to the dangerous working conditions in the region's uranium mines. This historic and symbolic event occurred after hundreds of workers contracted cancer while exposed to unsafe levels of radiation in their workplace. Remarkably, these miners initially had their health claims denied by the Compensation Board at the time of the tragedy.
Soon after this event, the leadership of the USW together with the Ontario Government established the Ham Royal Commission to further investigate and develop recommendations on how to prevent such a tragedy from occurring again. A notable consequence of this was the enactment of Ontario's Occupational Health and Safety Act in 1980. This landmark legislation provided mandatory worker health and safety committees, the right of employees to refuse to perform unsafe work, and the right for employees to be provided with full information on all workplace health and safety hazards.
Another significant outcome was the establishment of the Canadian Institute for Radiation Safety – an independent, national organization dedicated to promoting and advancing radiation safety in the workplace, in the environment and in the community.
"Today the Canadian Institute for Radiation Safety is known as the Radiation Safety Institute of Canada ("RSIC") and it has an expanded scope that includes a growing Personal Alpha Dosimeter ("PAD") service to monitor radiation exposure for a number of professionals working in a variety of fields," said Steve Mahoney, President of RSIC. The institute's PAD service clientele includes 1500 miners located across Canada and abroad. This service is licensed by the Canadian Nuclear Safety Commission and has been made mandatory for all uranium miners in Canada.
"RSIC congratulates the USW for their leadership in the 1970s to force action. In addition, RSIC applauds the USW for their continued dedication to worker safety in uranium mines across Canada and for their continued support of our institute as we continue to raise awareness and perform services that help keep miners and other professionals safe. " added Mahoney.
Contact Name:
Hon. Steve Mahoney, P.C.
(416) 650-9090 ext. 22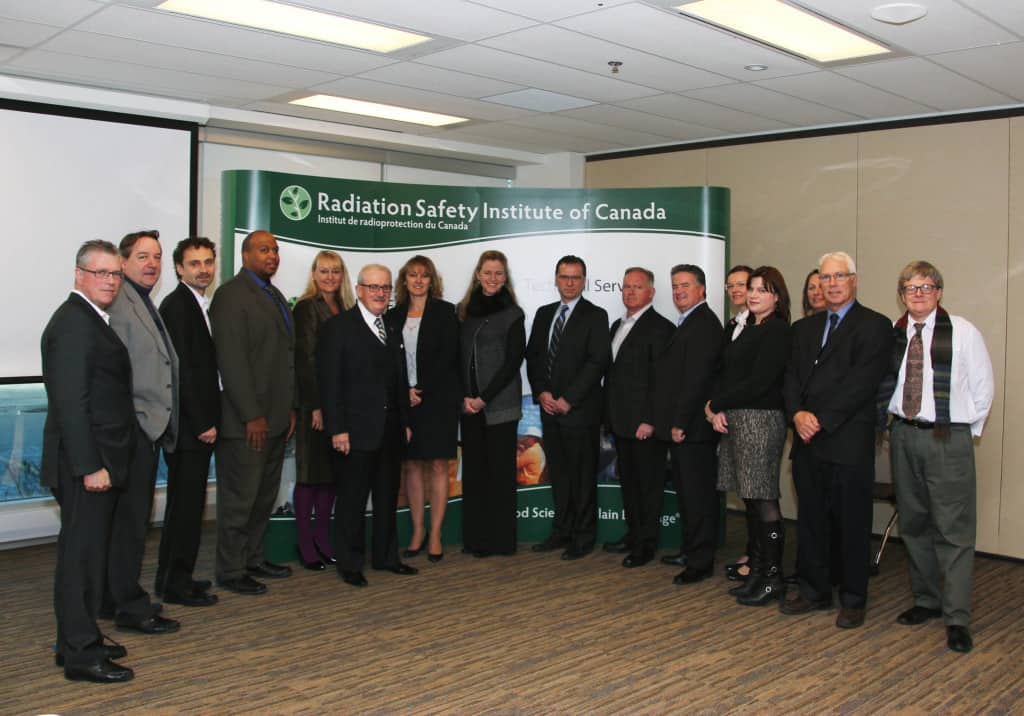 Today, 12/12/2013, the Radiation Safety Institute of Canada (RSIC) and representatives from the Ontario Ministry of Labour, Infrastructure Health and Safety Association (IHSA), Public Services Health and Safety Association (PSHSA), Workplace Safety and Prevention Services Association (WSPS) and Workplace Safety North Association (WSN) came together to celebrate a year of successful collaboration and partnerships.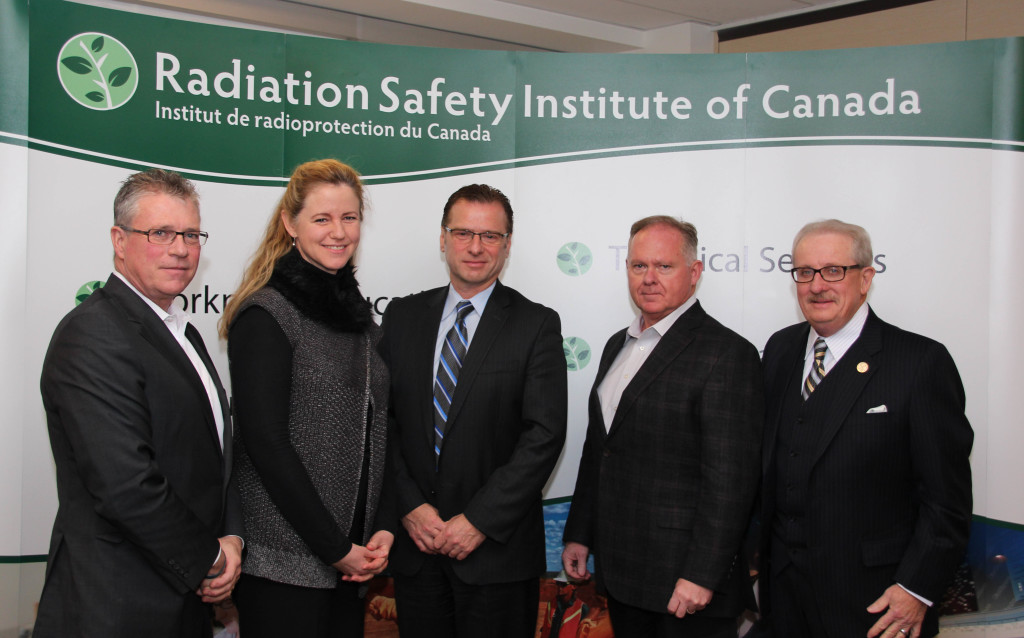 In his welcoming speech Hon. Steven W Mahoney, President and CEO of the Radiation Safety Institute of Canada, underlined the importance of prevention and public awareness in all matters of radiation.
"This is an exciting initiative bringing together so many professionals who deal with Prevention of illness, injuries and fatalities in the workplace. Collaboration of these Health and Safety groups will add significantly to Ontario's prevention agenda"  said Mahoney.
The Guest of Honour, George Gritziotis, CPO of the Ontario Ministry of Labour, thanked the HSAs and RSIC for their joint efforts in advancing the Prevention Agenda in Ontario.
Mike Haynes, RSIC's Chief Scientist, highlighted the Institute's educational, laboratory and toll-free inquiry services that result in a healthier and safer environment throughout all sectors in Canada.
Natalia Mozayani, RSIC's Executive Director, introduced the pilot initiative "Educational Series in Radiation Safety", that was developed in consultation with the HSAs and will see in 2014 a series of on-line courses and videos targeting frontline healthcare workers about minimizing their risks to exposure.
The last speaker, Dr Michael Quinn, Consultant to RSIC , presented an overview of Root Cause Analysis  – which applies to almost every industry and is aimed at investigating accidents, near mishaps and help preventing such events from recurrence.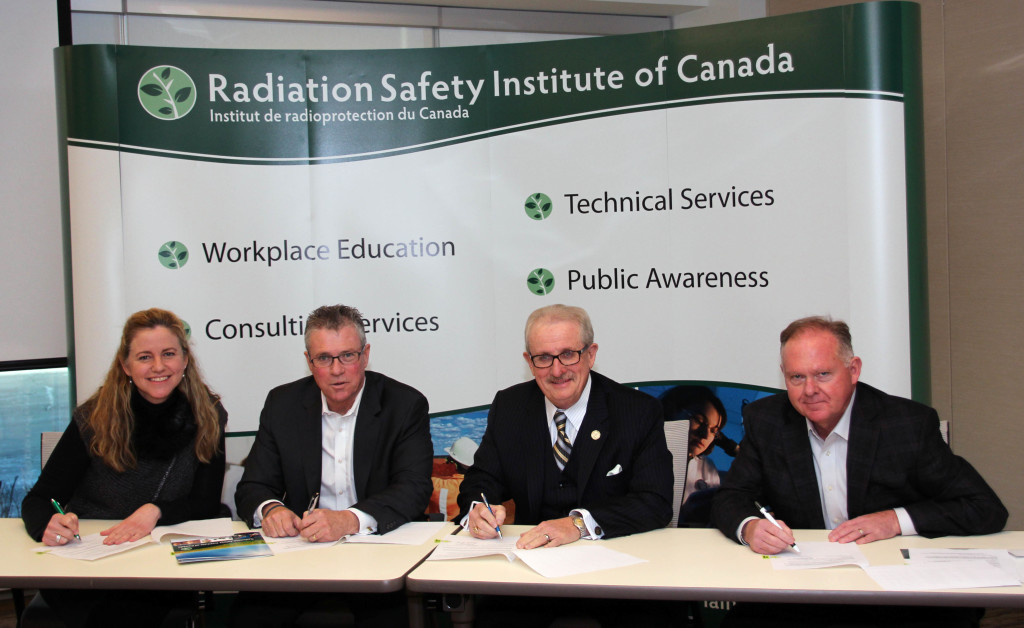 The Meeting ended with the signing of the Memorandum of Understanding by Ron Kelusky, President & CEO of PSHSA, Alan Beattie, President & CEO of IHSA, Elizabeth Mills, President and CEO of WSPS, and Steven W. Mahoney of RSIC. Candys Ballanger-Michaud, President & CEO of WSN, attended via teleconference due to weather conditions and  has agreed to sign the MOU.

Toronto, November 12, 2013. Canada's first National Radon Action Month is taking place this November.  Radon exposure is the leading cause of lung cancer for non-smokers and Canadians are urged to take action to protect their health and the health of their families.
"The health risk associated with exposure to radon gas is a subject the Radiation Safety Institute of Canada (RSIC) knows all too well.  As a scientific organisation  that was  born out of the Elliot Lake tragedy, where some 220 uranium miners perished from excessive exposure to radon daughters, the  RSIC is committed to educating people regarding the dangers of overlooking this safety issue" said  RSIC President and CEO, Steven Mahoney. "This is why we are committed to supporting  Take Action on Radon campaign and assisting Summerhill Impact Group  and the Canadian Lung Association in making it a success."
"November is the time to purchase your radon detector kit, because the winter months are the best time to test your home. Your windows are now usually closed and detectors will record levels that show you your highest risk." added Steve Mahoney.
Health Canada is supporting the development of a national collaborative radon action campaign, to be promoted each November.  Take Action on Radon (www.takeactiononradon.ca) is coordinated by the New Brunswick Lung Association, the Ontario Lung Association and Summerhill Impact.
"The Lung Association is very proud to launch Radon Action Month, in partnership with Summerhill Impact Group and with support from Health Canada," said Barbara MacKinnon, President and CEO of the New Brunswick Lung Association. "The initiative enables us to partner with organizations across the country to share information about the health risks of radon and to motivate Canadians to take action to reduce their radon exposure. A key strength of our Association lies in our ability to translate science into usable information for Canadians, so that together we can prevent lung disease. This campaign builds on that strength and is all about enabling people with the information they need to protect their family's health. "
All Canadians are urged to test their home for radon using a long-term test kit available at many hardware stores; you cannot know the level of radon in your home unless you test. If the level of radon is over 200 becquerels per cubic meter (Bq/m³) there are simple steps you can take yourself to reduce the levels. Homeowners can visit Health Canada's website for information on the steps they can take to reduce radon levels in their home, or you can hire a contractor to assist with remediation efforts. Contractors wanting to provide radon testing or mitigation services are advised to become a certified under the Canadian National Radon Proficiency Program (C-NRPP).
Ontario Lung Association president and CEO, George Habib, said that concerted action to reduce dangerous radon levels in homes and other buildings could prevent thousands of lung cancer deaths in Canada each year. "The Ontario Lung Association is proud to be a partner in this important public health campaign," he said. "By taking action on radon we can prevent up to 16 percent of lung cancer deaths in Canada."
"Our strength is in collaborating with organizations and businesses to find solutions that enable people improve their health," said Heather Farquharson, Managing Director of Summerhill Impact.  "Amongst the general public there is low awareness of Radon, its potential to harm, and what to do about it. We plan to change that."
We need to raise the awareness of Canadians of the potential risk of radon gas in the home, and how to reduce that risk.  It is an important issue which requires action which is why we have declared November Radon Action Month.  As part of this effort, Health Canada has enlisted the help of a prominent, well-respected Canadian scientist to get the word out in both languages with an informative public service announcement. This PSA will be aired across the country on November 18th as part of Radon Action Month.
Information on Radon can be found on various websites including those of Health Canada, the Lung Association, and at www.takeactiononradon.ca.
For more information contact:
Jolene Miner, Radiation Safety Institute of Canada
1-800-263-5803 (option 4)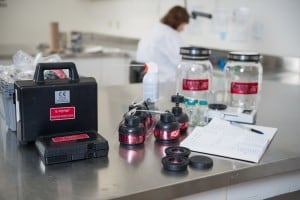 On September 12, 2013, representatives of the Radiation Safety Institute of Canada ("RSIC") together with the Ontario Lung Association, were at Queen's Park to observe debate on Bill 96, Radon Awareness and Prevention Act, 2013. The bill was tabled by the MPP for Etobicoke North, Dr. Shafiq Qaadri, and successfully passed Second Reading in the afternoon.
"There is a troubling lack of public awareness about the harmful effects of radon gas exposure in both the workplace and at home," says Hon. Steve Mahoney, President of the Radiation Safety Institute of Canada. "We commend MPP Shafiq Qaadri for bringing this bill forward to help address this critical issue."
Radon is a colourless, odourless, radioactive gas that, according to Health Canada, contributes to 16 per cent of lung cancer deaths in Canada.
Naturally released from the soil, it accumulates in enclosed spaces within homes, schools, industrial buildings and mines. The World Health Organization (WHO) classifies radon as a carcinogen, and ranks it as the second leading cause of lung cancer after tobacco.
A recent survey of 14,000 homes across the country, conducted by Health Canada, revealed that approximately 7 % of Canadians live in homes with radon levels above the guideline of 200 Bq/m3″.
"By supporting the quick passage of this non-partisan Bill, MPPs can help to ensure that all Ontarians have the information and services they need to reduce this serious lung cancer risk and keep their families safe and healthy," said George Habib, President and CEO, Ontario Lung Association.
If passed in to law, Bill 96 would require the province to actively educate the public about radon gas exposure and encourage homeowners to measure the radon levels in their dwellings. In addition, the bill seeks to mandate the province to measure radon levels in every provincially-owned building, and to take steps to remediate them where necessary. In 2009, the provincial governments of Manitoba and Saskatchewan conducted province-wide radon testing of their buildings.
"We think that the Province of Ontario has an opportunity to take a leadership role in terms of protecting the public from this harmful carcinogen," said Mr. Mahoney. "We're hopeful that the initiatives outlined in this bill will be carefully considered by MPPs of all three parties."
Bill 96 has been referred to the Committee on General Government for further debate and consideration.
Sources:
"It's Your Health" Health Canada, September 2012. http://www.hc-sc.gc.ca/hl-vs/alt_formats/pacrb-dgapcr/pdf/iyh-vsv/environ/radon-eng.pdf
"Radon and Cancer – Fact Sheet No 291" World Health Organization, September 2009.http://www.who.int/mediacentre/factsheets/fs291/en/index.html
"WHO Handbook on Indoor Radon – A Public Health Perspective" World Health Organization, 2009.http://whqlibdoc.who.int/publications/2009/9789241547673_eng.pdf
"Radon Awareness" Ontario Lung Association, September 2013. http://www.on.lung.ca/page.aspx?pid=546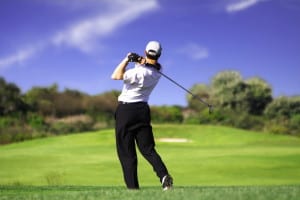 Our 1st Annual Charity Golf Tournament supporting the Canadian Cancer Society is less than a week away! It is to be held Wednesday, September 11 at the Lionhead Golf and Country Club.
We would like to thank our dozens of hole sponsors in addition to our major sponsors to date:
Gold Sponsor: Quality Control Council of Canada
Gold Sponsor: Bruce Power
Dinner Sponsor: United Steel Workers
Gift Sponsor: Mattamy Homes
Gift Sponsor: Radiation Safety Institute of Canada
At the registration table, ask about entering our contests:
"Beat the Pro" Contest – Entry to a Special Draw
Hole in One Contest – Car by Whiteoak Ford Lincoln
Closest to the Pin Contest – Adams Driver
Putting Contest – Adams Putter
The schedule for the day:
12 Noon   Registration and Lunch
1:00 PM   Shotgun Start
6:30PM    Reception and Dinner
You can purchase raffle tickets at the reception, as well as participate in both a silent and a live auction. The evening will be emceed by our President and CEO, Hon Stephen W. Mahoney PC. Speakers include: Hon Reza Moridi, Minister; Mayor Hazel McCallion; Councillors Ron Starr, Bonnie Crombie, Katie Mahoney, Pat Saito, Jim Tovey and more.
Thanks to all who have registered to date for their support of this worthy cause.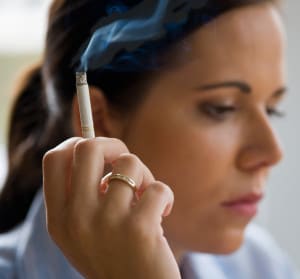 Ionizing radiation has enough energy to remove electrons from their associated atoms or molecules. As a result, exposure to ionizing radiation (which includes x-rays, gamma rays, alpha and beta particles) can increase a person's risk to developing cancer. But ionizing radiation is used to create images of internal organs of the human body and to treat cancer. Medical professionals must weigh the benefits using ionizing radiation with the associated risk.
CT scans use numerous x-ray scans to create a 3D image of structures internal to the body. Last week, the U.S. Preventative Services Task Force made a draft recommendation that people who are at a high risk for developing lung cancer should receive annual low-dose CT screenings. They feel that there is finally enough evidence that the benefits of this screening outweigh the increased risk of cancer.
See http://appliedradiationoncology.com/acr-backs-uspstf-recommendation-ct-lung-cancer-screening/ and http://healthland.time.com/2013/07/30/panel-advises-annual-lung-cancer-screening-for-current-and-former-smokers/?iid=hl-main-lead for more details.
It is important to remember that while in this case, the increased radiation dose is deemed to be appropriate, for other conditions the use of routine CT screening scans may not be justified. You can discuss these matters with your physician before any recommended procedure to ensure you understand the benefits and risks associated with it.
A particle accelerator is a piece of equipment that increases the speed of subatomic particles and emits them in a focused beam. Linacs, electron beam welders, and x-ray tubes are examples of particle accelerators. The Canadian Nuclear Safety Commission (CNSC) has begun to exercise regulatory authority over particle accelerators operating at a beam energy of 1 MeV or higher. If you operate an accelerator in this energy range, as of December 31, 2012 it is required to be certified. By December 2013, such accelerators must operate under the appropriate CNSC Class I or Class II license. For more information regarding this change, see the CNSC information page and FAQs.