Radon Chamber Reference Laboratory Services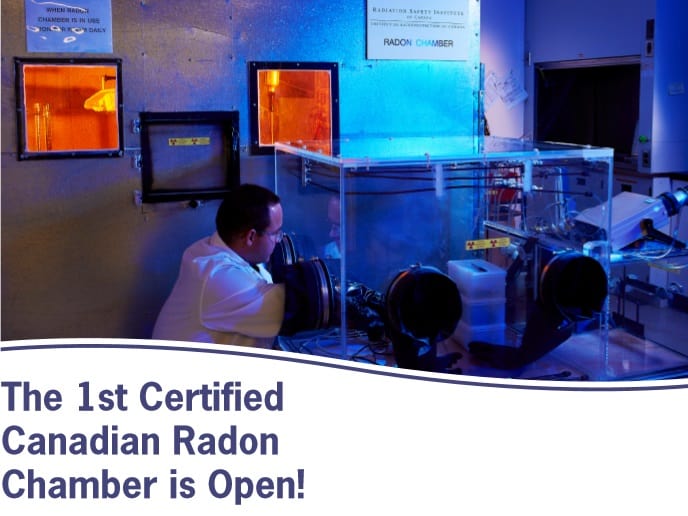 The 1st Certified Canadian Radon Chamber will serve Canadian and US radon measurement and mitigation professionals. It is the only facility of its kind in
Canada and one of only three in North America.
SERVICES PROVIDED
¤ Quality Control (QC)* Spike Testing of Radon Detectors
¤ Performance (Blind) Testing of Radon Detectors
¤ Calibration Verification of Continuous Radon Monitors
WHY CHOOSE OUR SERVICE
¤  Highly qualifed staff       ¤ Quick turn around times
¤  Easy ordering process    ¤ US/CAD exchange rate savings

—————————————————————————————————————————-
*If you are a registered CNRPP or NRPP professional your quality control must include regular calibrations and device spike testing (3% of the total device volume).
—————————————————————————————————————————-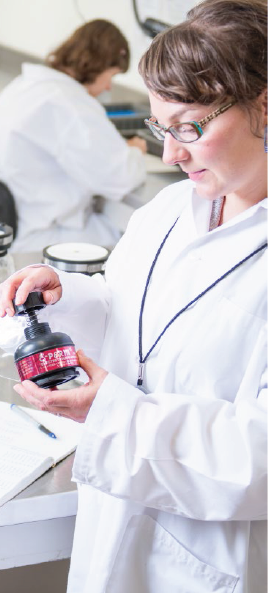 "We will help you be compliant with CNRRP and NRPP registration requirements. Choose the service that suits your needs and add our test results to your professional registration renewal."
(QC) SPIKE TESTING OF RADON DETECTORS
Done on an ongoing basis to verify the devices are still operating within all standards and specifications. Results are charted for observation and identification of trends.
PERFORMANCE (BLIND) TESTING OF RADON DETECTORS
A powerful quality assurance tool that enables you to monitor detector performance. Successful performance testing allows the device to be listed with the C-NRPP and AARST-NRPP.
CALIBRATION VERIFICATION OF CONTINUOUS RADON MONITORS
Determines whether a calibration factor needs to be applied. The monitors are cleaned, serviced and sent back to the owner with a certificate or sticker showing that calibration has been completed successfully.

HOW TO ORDER?
Simply fill out the Radon Chamber Test Requisition Form (PDF)
Sent it along with your device to National Laboratories at 102-110 Research Drive Saskatoon, SK S7N3R3
Subscription Services and Price List (PDF)
QUESTION?
Call us at 1-800-263-5803 (option 4) or (306) 975-0566 ext. 224
Fax: (306) 975-0494
Email us at: chamber@radiationsafety.ca
National Laboratories Address: 102-110 Research Drive, Saskatoon, SK, S7N 3R3