All About X-Ray Safety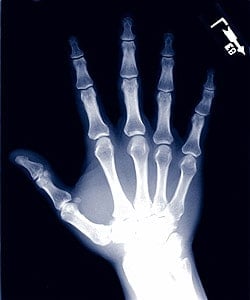 This one-day course is designed for employees who work with x-ray sources. Participants will acquire knowledge of practical and effective measures designed to protect against excess radiation exposure from x-rays.
There are several convenient ways to take advantage of this unique course.
You can arrange for one of our instructors to come to your workplace and teach the course on site or you can arrange for a private course  to be delivered to your employees at our National Education Center in Toronto.  Contact us for more details.
Alternatively, you can register online for one of our publicly scheduled "All About X-Ray Safety" courses by clicking on the Register Now button below.
Cost per participant for a public course: $595 + tax
How You Learn:
You learn over one day in a friendly, hands-on classroom setting. The day is divided into ten sessions. Your learning is enhanced by a hands-on practical experiment and a video presentation. Appropriate refreshment breaks are included.
You will receive a 275-page binder containing the course presentation slides, the course textbook, and Ontario X-Ray safety regulations from the Ministry of Labour and the Ministry of Health and Long-Term Care.
To help you progress, you will be required to complete a hands-on experiment with a final test at the end of the day. When you complete the course requirements and pass the final test, you will receive the Radiation Safety Institute of Canada's All About X-Ray Safety Certificate.
What you will learn:

Understanding of atomic properties

Comprehension of radiation types and properties

Detailed knowledge of x-ray production and types of x-ray machines

How x-rays interact with matter and shields

Knowledge of types and sources of x-ray exposure and effects of x-rays on human health and genetics

Knowledge of select Ontario Ministry of Labour Occupational Health and Safety Act X-Ray Safety regulations

Syllabus:

Interaction of x-rays with matter

X-rays: Radiation made by machine
Upcoming All About X-Ray Safety Course Dates:
April 4, 2017
June 27, 2017
October 17, 2017
December 5, 2017

All our publicly scheduled awareness courses will take place at the offices of the National Educational Center in Toronto.  Our offices are conveniently located in the very heart of the city, easily accessible by public transit and by car.