Evaluation of Root Cause Analysis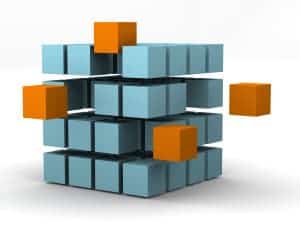 Evaluation of Root Cause Analysis is an extensive three (3) day training course in evaluation, adequacy, and potential effectiveness of root cause reports. It is designed to train participants in evaluating the root cause analysis presented for their review. Participants  will learn to apply critical evaluation skills needed to determine the quality of investigation and effectiveness of the proposed corrective actions.
This course is intended for: individuals (e.g., executive review teams, corrective action review boards, regulatory agencies) responsible for review and evaluation of root cause reports prepared by analysts. Previous Root Cause Analysis training and experience is helpful, however not necessary.
Course Instructors Dr. Michael D. Quinn

About the Root Cause Method
The Phoenix™ Method is a business-oriented, consequence-focused, significance-driven investigation process successfully applied for over 20 years in organizations and industries with a strong desire to avoid repeating mistakes and to prevent serious accidents or events from recurring.  The Phoenix Method may be utilized to evaluate any event for which the adverse consequences can be defined – if the pain is describable, the Phoenix Method is applicable. The Phoenix Method has been used to analyze the causes of accidents and substandard results in the following applications:
Hardware and Physical Equipment and Components
Personnel, Organizational, & Programmatic Applications
Environments in which the Phoenix Root Cause Method has been applied:
Contractor Performance
Electrical Distribution
US Federal Agencies
Operations/ Maintenance
Natural Gas
Manufacturing
Operations
Safety Systems

Construction
Design Control
Fossil Generation
Laboratories
Mining/ Drilling
Offshore Oil Platforms
Radiation Protection
Transportation
Nuclear Generation

Commissioning
Decommissioning
Organizational & Programmatic
Hazardous Waste
Emergency Response
Work Protection
Radioactive Waste
Petrochemical
Course Curriculum
Participants will learn to assess:
The suitability of the systematic methodology
How the evaluation depth suits the significance of the problem
Whether the root cause evaluation included all the relevant prior occurrences and factors
How the "extent of condition" / "extent of cause" were addressed
The quantitative or qualitative measures of success developed for determining the effectiveness of the corrective actions to prevent recurrence

The schedule for implementation of the corrective actions
The degree to which the root cause analysis reflects risk significance and regulatory compliance
The role of the organization's safety culture
The adequacy of the proposed corrective actions
The appropriateness of the corrective action(s) prioritization
Upcoming Evaluating Event Investigation Root Cause Reports – Date: July 18-20, 2017
Fee for the course: $1399.00 (Fee + $181.87 HST = $1580.87) includes course manual
Venue: National Education Centre, 300-165 Avenue Road, Toronto, ON M5R 3S4