Radiation Instrument Calibration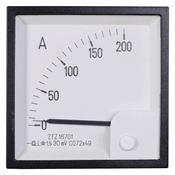 Organizations that use radiation survey instruments or electronic dosimeters are required by law to perform annual instrument calibration checks to ensure that they operate accurately.
The Radiation Safety Institute of Canada can calibrate most types of gamma survey instruments, electronic and ion chamber type dosimeters. Our Instrument Calibration Service meets the Canadian Nuclear Safety Commission (CNSC) Regulatory Expectations for Calibration of Survey Meters. Competitively priced and backed by world-class science, the Radiation Safety Institute of Canada's calibration service is second to none.
Check the list below to see if our laboratories have calibrated your instrument in the past. Even if it is not on the list, we may be able to calibrate your instrument. Contact us for details.