Our Scientists and Educators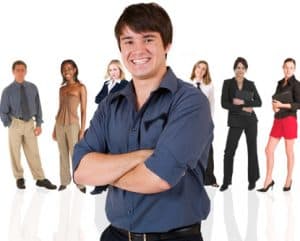 The Radiation Safety Institute of Canada has an accomplished professional scientific staff with post-graduate degrees in the physical sciences:
Mike Haynes
(B.Sc., Physics, Waterloo; M.Sc., Biophysics, Western), is the Vice President, Scientific Affairs at the Radiation Safety Institute. Mr. Haynes has over 30 years experience in the nuclear power industry in health physics and radioactive waste management at Ontario Power Generation and the former Ontario Hydro. As Scientific Director, he is responsible for providing direction to the Institute's scientific staff including education programs, radiation surveys and national laboratory operations. Mr. Haynes is a past President of the Canadian Radiation Protection Association.
Brent Preston (B.Sc., Physics, Winnipeg; M.Sc., Physics, Guelph) is a Scientist and Manager of the Institute's National Laboratories in Saskatoon. Mr. Preston provides scientific and managerial oversight for radiation protection, radiation measurement, and radon dosimetry systems at the National Laboratories. He is a member of the Health Physics Society and the Canadian Radiation Protection Association. Mr. Preston is certified by the National Radon Proficiency Program of the National Environmental Health Association.
Tara Hargreaves (B.Sc., Physics and Mathematics, Guelph; M.Sc., Astronomy, McMaster) is Staff Scientist and Coordinator of the Institute's Training Program. In addition to her teaching and course development activities, she has conducted EMF (electromagnetic field) surveys for clients ranging from small businesses to nuclear power plants. Ms. Hargreaves is a member of the Canadian Radiation Protection Association and the Health Physics Society, and has completed training in Quality Control Testing at the Michener Institute.
Claire Cohalan (B.Sc., Astronomy, St Mary's; M.Sc., Medical Physics, McGill) is a radiation scientist with expertise in the use of radiation in medical procedures. She participates in the teaching and development of the Institute's radiation safety training courses, answers questions from radiation professionals and the general public about the effects of various types of radiation, and participates in the development of radiation safety manuals and license applications for various industries and institutions. Ms. Cohalan is also developing online courses for the Institute.
Jason Sadowski (BSc and MSc in Physics and Engineering Physics, University of Saskatchewan) is a scientist participating in various scientific activities at National Laboratories including radiation protection, radiation measurement and the Personal Alpha Dosimetry service.
In this section: